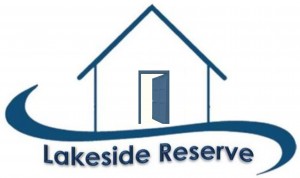 Good Shepherd Center has been in the quiet phase of a capital campaign to raise $5 million to build Lakeside Reserve; 40 units of affordable housing for single adults with disabilities including seniors and Veterans. Last week, the SECU Foundation awarded Lakeside Reserve a grant for $1 million bringing the total raised to date, in gifts and pledges, to $3.5 million. "We are deeply grateful to the SECU Foundation and all of its members for this transformative gift which will change lives and provide permanent solutions for those experiencing homelessness in our community," said Reid and Linda Murchison, co-chairs for the Lakeside capital campaign.
Located on 4.2 acres of donated land behind Legion Stadium, the project is expected to break ground later this year. Good Shepherd will now launch a public capital campaign to raise the balance of $1.4 million to bring the project to completion. "We are humbled and inspired by the community's outpouring of support," said Katrina Knight, Good Shepherd's Executive Director.
"SECU members, through their SECU Foundation, are happy to provide grant support to Good Shepherd Center and Lakeside Partners of Wilmington, Inc. to assist with the construction of permanent supportive housing for seniors, veterans and persons with disabilities," says SECU Foundation Board Chair Jim Johnson. "Good Shepherd Center has been assisting the Wilmington community for 32 years and serves as the largest provider of services to the homeless in the Tri-County region of New Hanover, Brunswick and Pender counties. The Center's mission to combat hunger and homelessness aligns well with SECU Foundation's, exemplifying the Credit Union philosophy of 'People Helping People.' We look forward to the upcoming groundbreaking of Phase 1."
If you would like to be a part of the Lakeside campaign by making a tax-deductible donation, please contact Jane Birnbach at srdevelopmentdirector@goodsheperdwilmington.org or 910-763-4424 x110
About SECU and the SECU Foundation
A not-for-profit financial cooperative owned by its members, SECU has been providing employees of the State of North Carolina and their families with consumer financial services for over 78 years. The Credit Union also offers a diversified line of financial advisory services including retirement and education planning, tax preparation, insurance, trust and estate planning services, and investments through its partners and affiliated entities. SECU serves 2 million members through 255 branch offices, over 1,100 ATMs, 24/7 Contact Centers and a website, www.ncsecu.org. The SECU Foundation, a 501c (3) charitable organization funded solely by the contributions of SECU members, promotes local community development in North Carolina primarily through high impact projects in the areas of housing, education, healthcare and human services.