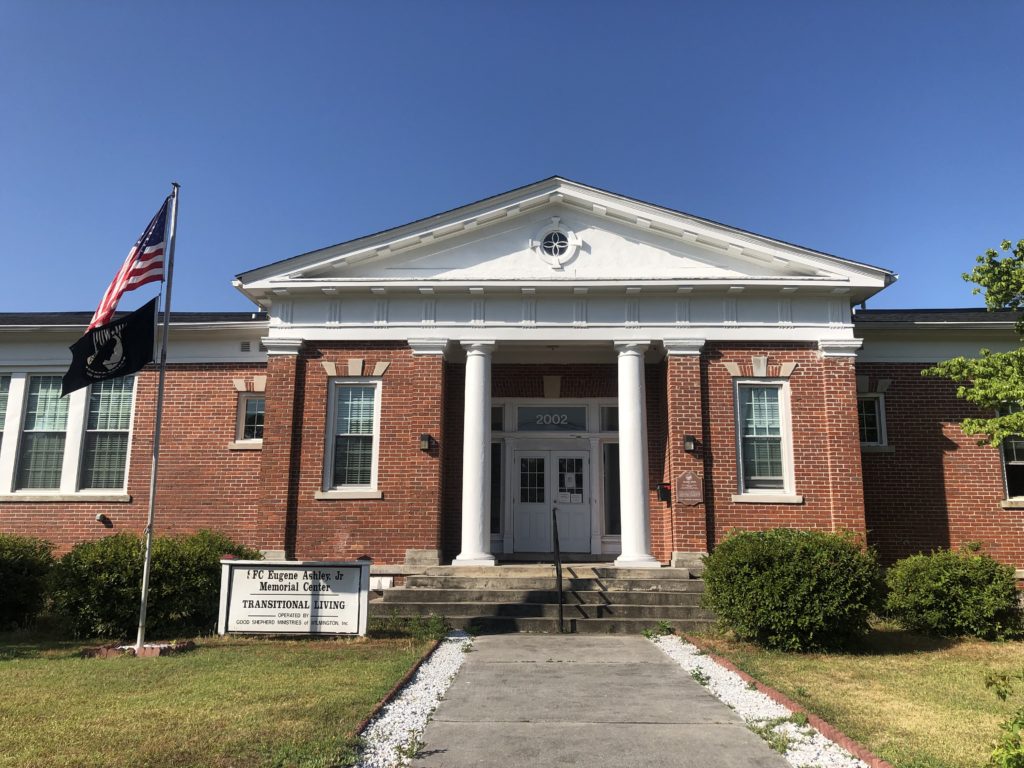 2002 Colwell Avenue
Wilmington, NC 28403
Phone: (910) 362-0292
Fax: (910) 362-0296
The Sgt. Eugene Ashley Memorial Center provides short-term, transitional Bridge Housing for up to 16 homeless Veterans. In addition, eight units of Permanent Supportive Housing are available for qualified applicants. The Ashley Center was established to provide homeless Veterans with a safe place to live, grow, and become empowered as they make the transition to permanent housing. Since its inception in 2001, the Ashley Center program has succeeded in returning 92% of participating Veterans to permanent housing. Over 55 men graduated from the program. 
Bridge housing is a short-term solution for Veterans who have been offered and accepted a permanent housing intervention but are still working on access to that housing. The program is based on the low-barrier Housing First model to end homelessness among Veterans. Length of stay is individually determined based on need, but in general, is not expected to exceed 90 days.
To be accepted into the program, applicants must complete an application and pass in-person interviews with designated staff members. Veterans must have been offered and accepted a permanent housing intervention prior to admission or within the first 14 days. Veterans must submit proof of income and verification of homelessness.
While at the Ashley Center, the Veterans are provided meals, clothing, toiletries and laundry supplies that are generously donated from the surrounding communities. They also receive transportation services to and from medical appointments, etc., case management by trained staff to obtain necessary resources and skills needed for transition to permanent housing, access to large recovery networks and peer support.
In the Veterans' spare time, they have access to an on-site gym, computers, a large garden, an outdoor meditation area and multiple television rooms. The grounds have a rose garden and vegetable garden that are tended by residents.
To donate any goods that you think would benefit the Ashley Center, please visit Good Shepherd Center at 811 Martin Street, Wilmington, Monday through Friday between the hours of 8:30 am and 5:00 pm.