Due to COVID-19, Good Shepherd is currently closed to all volunteers until further notice. Stay safe.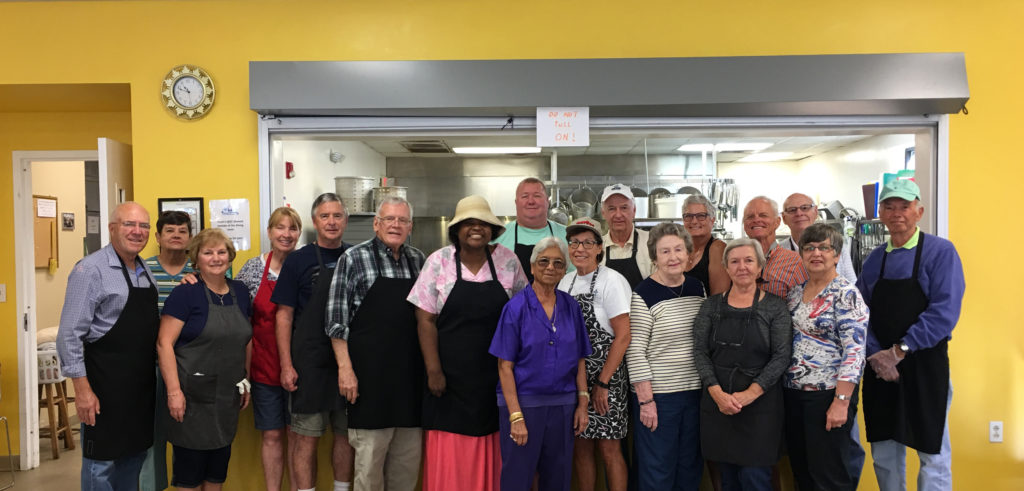 Volunteers are the lifeblood of our work. In 2020, our diverse team of over 500 volunteers logged 14,577 hours serving their hungry and homeless neighbors. 
Call today for a tour and to explore the many ways that you can make a lasting positive impact on the lives of those in need, whether as an individual volunteer, family, or group.
Please note that due to our sensitive client base, we cannot assist with court-mandated or attorney recommended service hours. 

If you would like to contribute in another way to support our work during the holiday season, please reach out to Liz Carbone at 910-763-4424 x101. Thank you for your understanding.
Steps to being a part of our invaluable volunteer team:
1. Complete the Volunteer Application.
2. Return your completed application:
3. We will contact you to schedule your on-site volunteer orientation session.
4. At orientation, we will tour the facility as a group, learn about all of our agency programs, and have an interactive discussion of the volunteer handbook and current volunteer needs.
5. Matching your availability and interest with our current needs, we'll find a place for you to do meaningful work as part of the invaluable Good Shepherd Volunteer team!
Due to COVID-19, we are temporarily closed to volunteers. If you are a current volunteer, please continue to monitor your email for updates. If you are interested in becoming a volunteer, please follow the steps below to submit the application so we can contact you to schedule an orientation as soon as it is safe to do so.
Please feel free to contact us with any questions!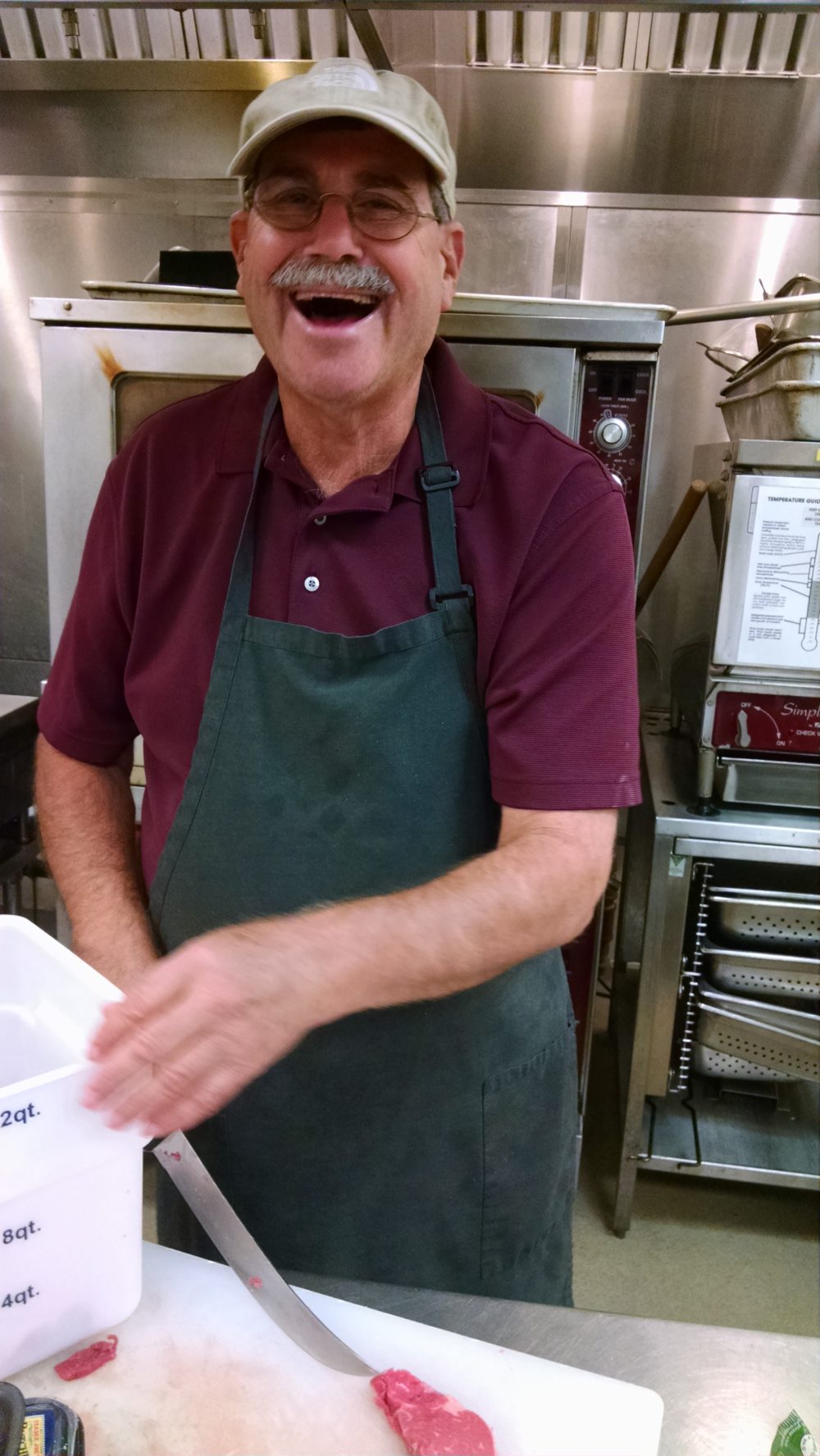 Volunteer Testimonials
"I look forward to volunteering at Good Shepherd. It's just humbling and very rewarding. I don't do it for accolades. I do it because I want to. It makes me feel good to give back to the community."
–Chris, Soup Kitchen Volunteer
"Being part of an organization that brings food to the community matters so much to me…being part of this has helped me frame my gratitude for the things I can eat."
–Jessica, Second Helpings Volunteer
"What I love about Good Shepherd is that you aren't just giving someone a place to stay for the night or something to eat, you are helping people get back on their feet and changing their life."
–Melody, Front Desk Volunteer
Internship Opportunities
Good Shepherd Center is seeking interns for administrative support.  Interns work with the development team in providing outreach and securing funds in support of Good Shepherd's mission – to feed the hungry, shelter the homeless and foster transition to housing.  This is a non-paying position but a rewarding, meaningful experience with an opportunity for personal and professional growth and opportunities that relate well on a resume.  Interns will assist with events, donor stewardship, research, mailings, media relations and administrative duties.
Hours are flexible and we are open to creating a schedule that fits students' academic commitments.
Preference given to commitments of at least 15 hours per week.
No formal application is required.  Interested candidates should contact Jane Birnbach, Senior Development Director at jbirnbach@goodshepherdwilmington.org or 910-763-4424 x110.