RAIN OR SHINE, WE WILL BE THERE TOMORROW!!!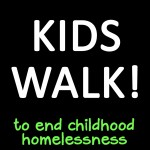 Did you know that in the New Hanover County school district alone, more than 600 students are counted as being homeless? The 2015 North Carolina Point-in-Time Count found that 15.4% of the homeless in New Hanover, Brunswick, and Pender Counties were children.
Join us on Saturday, May 21 at KIDS WALK! – a family-fun walking event around Greenfield Lake! This event teaches kids how to give back to those less fortunate while raising funds and awareness to end childhood homelessness in our community. Participants will be helping Good Shepherd ensure that children in our area have a hot meal, a warm bed and the opportunity to have a permanent home. KIDS WALK! includes food and drinks for all participants. There will also be face painting, crafts and learning activities for the kids after they walk! 
Help Good Shepherd Center put an end to childhood homelessness while teaching kids about homelessness and philanthropy. We are asking each participant to make a commitment of at least $10 per walker. But we urge the kids to encourage sponsors to donate to increase the impact of their participation. Kids can ask friends, family or others to sponsor them. To register online, please CLICK HERE.
You can download the Individual Sponsorship Registration Form. Teams raise the majority of donations and have the most fun. If you would like to organize a Team or walk as a Family, you can down the Team-Family Registration Form. 
Please note: We require Waiver Forms for participants. You can download a Waiver Form and send it in or fill one out the day of the event.
We hope that you will join on May 21st and help us say NO to Childhood Homelessness! 

BECOME A SPONSOR
Sponsorship is a great way for you to increase your business exposure in the community, enhance your customer base, and show your employees, vendors and customers that you care about the community in which you all work and live. There are several levels of sponsorship available for KIDS WALK!
For sponsorship information, contact Carolyn Gonzalez at 910-763-4424 x113 or by email at cgonzalez@goodshepherdwilmington.org. Or download the KIDS WALK 2016 Sponsor Form.
All proceeds benefit homeless families with children at Good Shepherd Center and help defray the cost of family shelter and rehousing.

SPONSORS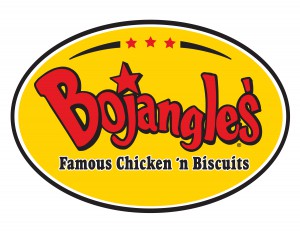 Anonymous
McAnderson's – McDonald's
MEDIA SPONSOR