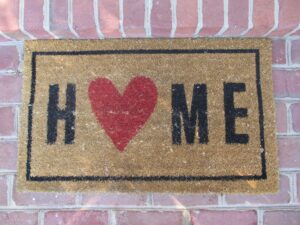 November 2020
As we approach the end of 2020, we can all agree it has been a challenging, often frightening, and unsettling year for all of us. Imagine being homeless on top of all the fears surrounding COVID-19. At Good Shepherd, we remain a safety net for our neighbors in crisis, providing a safe place to social distance, hot and nutritious meals, clean clothing, case management support, an onsite medical clinic for daily temperature and wellness checks, and a return pathway to housing.
This year, more than ever, every dollar of your support makes a difference. With the cancellation of all of our fundraising events this year, the necessity to keep volunteers safe at home, and the cost of non-budgeted items like masks, gloves, and hand sanitizer, your support will make a significant and lasting difference in the lives of those we serve.
We believe everyone has a right to a roof over their head, however modest. Especially at a time when having a place to call home may keep you safer. This holiday season, we hope you will help us return as many of our homeless neighbors as possible to affordable housing in our community.
What could be better than "home for the holidays"?
We wish you and yours a season of good health and joy.
Thank you for the difference you make.
PS – You may have read about the numerous awards Good Shepherd is receiving to implement eviction prevention efforts. These funds are almost exclusively pass-through dollars that immediately go to landlords and utility companies to prevent those impacted by Covid-19 from becoming homeless. We still need support from our friends, like you, to sustain our operational needs for food, shelter, and housing for our hungry and homeless neighbors.