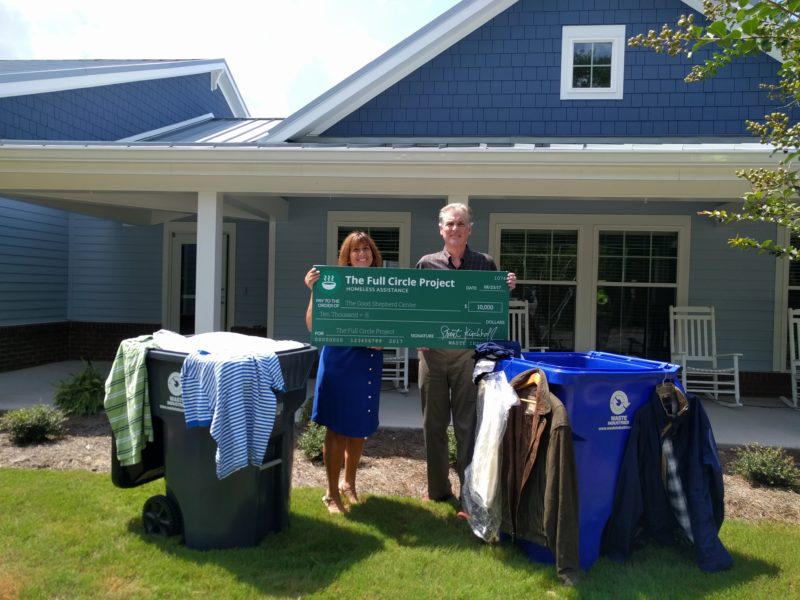 We are so honored to be the recipient of the Waste Industries giving initiative, The Full Circle Project. Corporate giving has made a major impact on all of our programming over the years.
Waste Industries is extra special to Good Shepherd because they send a team of their employees to help us do an annual deep clean of our commercial-grade soup kitchen, where 500 volunteers prepare 88,000 meals annually. That's a LOT of cooking!
Thanks to Waste Industries for coming out to for this great photo op and the giant green check!