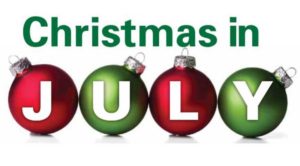 As we begin to move in our first residents at SECU Lakeside Reserve, affordable housing for chronically homeless adults with a disability, we have registered at WalMart! No showers, no afternoons to give up at the beach, no presents to wrap. Just go to your computer and in less than 5 minutes, you can make a difference for our very special new neighbors!
Just follow this link and it will take you to the SECU Lakeside Reserve registry.
Don't see what you want? Easier to mail a check?
$230 provides a dinette table and 2 chairs
$100 provides a bed frame
Just make your check payable to Lakeside Partners and mail to:
Jane Birnbach, MAS, CFRE
Senior Development Director
811 Martin Street
Wilmington, NC 28401
Thank you for your support and helping us turn an apartment into a home. For many of our residents, this is the first one they've ever had. Our registry is filled with things we all take for granted. For our residents, it will truly be Christmas in July!
We appreciate you.