Join us for Fun Day Monday to benefit Good Shepherd Center!
Country Club of Landfall – April 4, 2016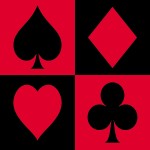 GAMES DAY
11:00 a.m. – Check in
(12 noon check in for those not having lunch)
11:30 a.m. – 12:30 p.m. – Lunch
12:30 p.m. – 4:00 p.m. – Games
Enjoy Duplicate Bridge, Party Bridge, Mah Jongg, Mexican Train, Poker or Hand & Foot. $30 per person, plus $16.50 for lunch (optional) – plated salad, turkey panini, and dessert. (Vegetarian option available upon request.) We'll also have a Silent Auction with a unique assortment of items and door prizes.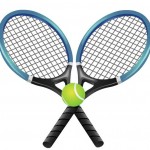 TENNIS MIXER
9:00 – 11:00 a.m.
Limited to first 44 to sign up!
Registration is $50 per person, plus $16.00 for lunch (optional)
Luncheon and Exhibition
11:30 a.m. – 1:00 p.m.
Registration is $16.00
Register here for ONLY the luncheon.
You can also join in the putting contest starting at 10:30! $10 per putt. You can sign up the day of the event! Anyone is welcome to visit the Silent Auction and place bids! The Silent Auction will be held at the Nicklaus Clubhouse from 11:30 a.m. – 5:30 p.m.
For more details contact:
Michelle Thompson, 843-270-2162, michelle_b_thompson@yahoo.com or Jill Mays, 609-675-8623, jmays0506@gmail.com
Parking is limited so please carpool when possible.
Register by March 21, 2016 as space is limited.
Register for the Tennis Mixer or Games Day online or mail completed Games Day Registration Form 
and check (made payable to Good Shepherd Center) to:
Good Shepherd Games Day
Attn: Carolyn Gonzalez
811 Martin Street
Wilmington, NC 28403