"No act of kindness, no matter how small, is ever wasted." – Aesop
Fundraising Drives can be held and organized by an individual, group or congregation.
Examples include drives to collect items, such as a Canned Food Drive or a Winter Gloves, Hats and Scarves Drive.
Please see our Wish List for a full list of things we need to collect.
Other ideas for fundraisers include sponsoring a Good Shepherd event or hosting a fundraising/awareness party for Good Shepherd at your home. If you have an idea for a fundraiser, please let us know. You can contact our Associate Development Director here.
There are many ways to support the work of Good Shepherd. See below for examples of fundraisers held for Good Shepherd.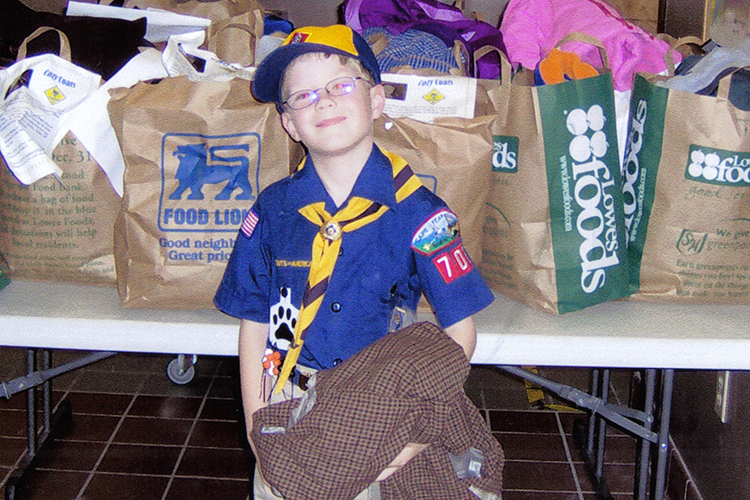 With a little help from his mother, this 8-year old Cub Scout collected 30 coats for the homeless.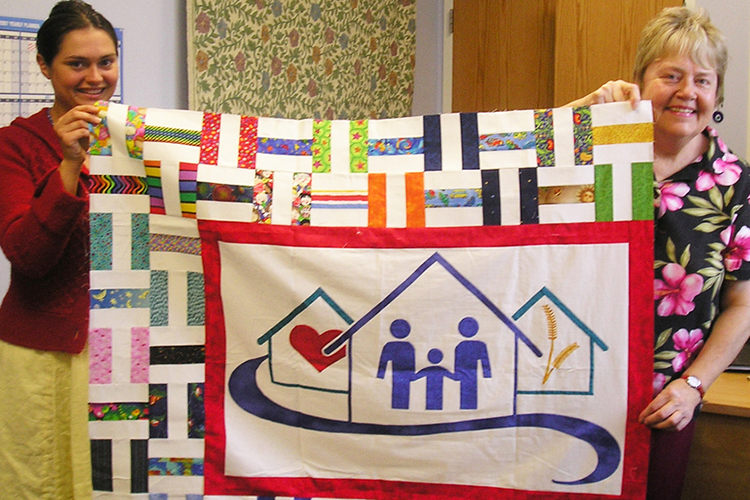 Becky Bucci, pictured on the right, of the Quilters by the Sea Guild, created the "Good Shepherd Quilt of Hope". For a small donation, attendees to the 25th annual Quilt Show added their personal message to benefit Good Shepherd.