Join us on April 3, 2017 benefit Good Shepherd Center!
Country Club of Landfall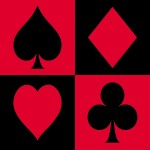 GAMES DAY
11:30 a.m. – Check in
(1:00 p.m. check in for those not having lunch)
12:30 p.m. – 1:30 p.m. – Lunch
1:30 p.m. – Games
3:30 p.m. – Cocktails and silent auction
5:00 p.m. – Auction checkout
Enjoy Duplicate Bridge, Party Bridge, Mah-Jongg, Mexican Train, Poker or Hand & Foot. $30 per person, plus $16.50 for lunch (optional and vegetarian options available). We'll also have a Silent Auction with a unique assortment of items and door prizes.  Register online. To download the registration form, click here.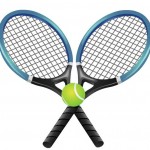 1st ANNUAL SPORTS EVENING
Join us for an evening of tennis, booce ball and pickleball at the Country Club of Landfall Tennis Courts at 6:00 pm. There will be exhibition tennis by the tennis pros and games for everyone.
Registration is $48 per person and $90 per couple. Included in registration fee are games, dinner, drinks, child care, goody bag and door prizes!!  Register online! Or download a registration form here..
Tee Off Dinner and Auction
This year marks the first ever two-day event. Join us at the Tee Off Dinner on Sunday, April 2. The dinner will feature guest speaker Kym Hougham, Executive Director of the Wells Fargo Championship to be held May 1-7 in Wilmington. Mingle with friends during the cocktail hour and bid on select silent auction items. Enjoy a delicious seated buffet dinner and take a chance on some fabulous live auction items.
For more details contact:
Carolyn Gonzalez – (910) 763-4424 x113 or cgonzalez@goodshepherdwilmington.org
Parking is limited so please carpool when possible.
Register by March 21, 2017 as space is limited.
Register for Games Day or the Sports Evening online
or mail completed Games Day Registration Form
and check (made payable to Good Shepherd Center) to:
Good Shepherd Games Day
Attn: Carolyn Gonzalez
811 Martin Street
Wilmington, NC 28401