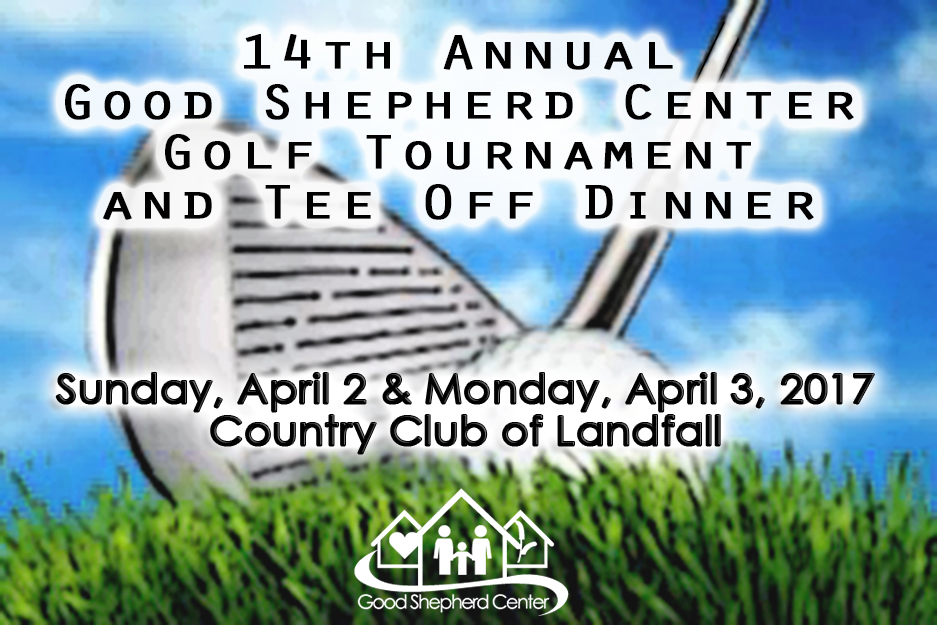 Date: April 2 & 3, 2017
Where: Country Club of Landfall
Tee Off Dinner – Sunday, April 2
Golf Tournament – Monday, April 3
To register online, click here.
On April 2-3 2017, Good Shepherd will be holding its 14th Annual Golf Tournament at the Country Club of Landfall. This year marks the first ever two-day event that features a Tee Off Dinner on Sunday, April 2. The dinner will feature guest speaker Kym Hougham, Executive Director of the Wells Fargo Championship to be held May 1-7 in Wilmington. Kym will be previewing all the exciting events surrounding the tournament. We will also have a cocktail hour, delicious dinner and a silent and live auction. Our Golf Tournament is on Monday and includes a box lunch and a day of golf. After golf there will be a cocktail hour and awards!
WIN A CAR!
HOLE IN ONE SPONSORED BY: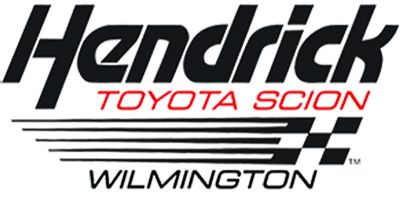 Become a Sponsor
Sponsorship is a great way for you to increase your business exposure in the community, enhance your customer base, and show your employees, vendors and customers that you care about the community in which you all work and live. There are several levels of sponsorship available. To pay for a sponsorship online, click here. To download the Sponsorship form, click here.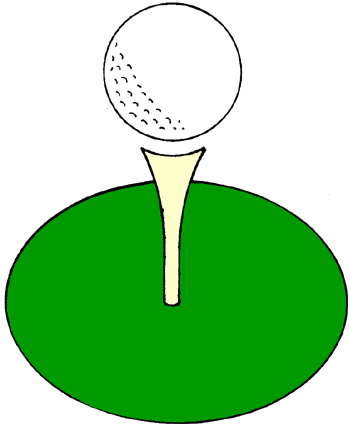 Thank you to our Sponsors:
Presenting Sponsor:
Anonymous
Diamond Sponsor: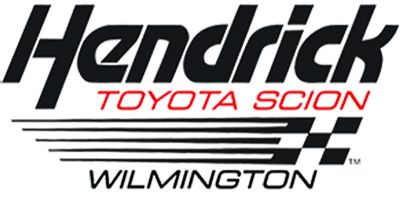 Platinum Sponsors
Hendrick Automotive Group
J.L. Hendrick Management Corporation
Gold Sponsors
Barry and Janet Burkholder
Coca-Cola Bottling Co. Consolidated
Cox Automotive
Jack Erdody
James E. Moore Insurance, Inc.
Lee and Deb Steinmeyer
Silver Sponsors
BB&T Wealth
Erik and Kay Brockdorff
Dr. and Mrs. W.F. Credle
Drogue and Company
Empire Deli and Bagel
Freeman Landscape
John Futrell
Van and Kim Hemphill
Jeff Gordon Chevrolet
Live Oak Bank
Andy and Jan Mason
Jeff and Jill Mays
Carol and Dick Nasca
Neil Smith Paint and Body Shop, Inc.
New Hanover Regional Medical Center
Patrick O'Donnell
PPD
Philip T. Rodilosso
Scott and Stringfellow, Sean Frelke
David and Dana Silver
Paul and Beth Walters
Wells Fargo Advisors
Bronze Sponsors
Hannah and David Brownlow
Cape Fear Retinal Associates
First Citizens Bank
Nan and Joe Girardi
Hendrick Toyota Concord
Interior Magic
Jumpstart Automotive/Black Book Activator
Landfall Realty
Ed and Anne Murray
Southeast Toyota Finance
True Car
TVI, Inc.
Tee Hole Sponsors
Atlantic Computer Services
Bradford Products
Thomas G. Butt
Cape Fear Sail and Power Squadron
Cranfill Sumner & Hartzog
Raymond and Milta Guys
Jeff Gordon, Inc.
Robert McTigue/Bristol Meyers
Metrotech Chemicals, Inc.
Murchison, Taylor & Gibson, PLLC
Dr. and Mrs. H. Bryan Noah
Old North State Wealth Management
Phone Ninjas
Wally and Mary Schumacher
Chip Schwieters
Sokal Media Group
John and Judy Talbert
In Memory of Dick White
Harry K. Williams
Jackie Wilson
Nick Yacabucci & Associates
Golf Shirt Sponsor
Jacobs Capital
Queensboro